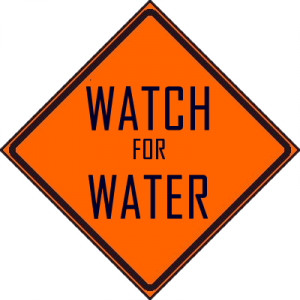 Why Do We Need A Flood Protection Agency When It Rarely Rains Here?
In this area of the arid southwest, we receive approximately 7.5 inches of precipitation annually. The majority of this precipitation, on average, occurs during July, August, and September and occurs as very high intensity, short duration thunderstorms.
Because of the relatively steep slope of the ground and the lack of heavy vegetative cover of the ground, the majority of the precipitation runs off before it can infiltrate or be absorbed into the ground. This storm water runoff can be very destructive both to property, infrastructure (e.g., roadways) and people.
What Is A 100 Year Flood?
The "100-year flood" is an abbreviated way to describe the magnitude of a rainfall and subsequent flood event that has a 1% chance of occurring annually.
What Is A Watershed?
The term "watershed" is commonly used to refer to a drainage area; specifically, the area in which all surface waters flow to a common point.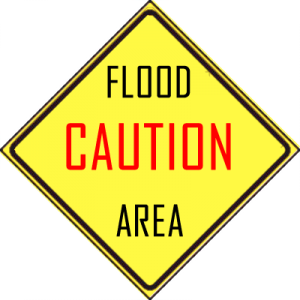 How Do I Find Out If My Property Is In A Flood Zone?
Within SSCAFCA's jurisdiction there are four local governments that participate in the Federal Emergency Management Agency's (FEMA) Flood Insurance Program.
The local governments that participate in the program are:
-Sandoval County
-Town of Bernalillo
-Village of Corrales
-City of Rio Rancho
*Contact the floodplain manager responsible for the area where your property is located.
What's A SSCAFCA?
A "SSCAFCA" is a political subdivision of the State of New Mexico, created by the New Mexico Legislature through the Southern Sandoval County Arroyo Flood Control Act (72-19-1 to 72-19-103 NMSA 1978). SSCAFCA is an acronym for "Southern Sandoval County Arroyo Flood Control Authority".
Where Can I Get Sandbags If I Need Them?
Each year SSCAFCA disperses sandbags to all of the municipalities within its jurisdiction. The sandbags are located at the municipality's Fire Station or Emergency Management Center. If your municipality is out of sandbags, have your Fire Marshall or Emergency Management Director contact SSCAFCA at 892-RAIN.