As part of SSCAFCA's vision for the future, the Quality of Life plan is integrated into the Mission Statement.
The spirit of the Plan weaves its way through every decision made by the SSCAFCA Board of Directors.
Quality of Life is more than bike and walking paths, trails and ball fields. It's also unselfishly working in cooperation with other public and private agencies, sharing designs, planning and funding of projects, as partners in progress. Everyone wins as we work together, keeping our standards high and our goals unified.
Right now, as decisions are made with regard to development, we have our only chance to do this right. Our cooperative legacy with other agencies is bringing quality to life in southern Sandoval County.
Harmony in life.
That is what we are all looking for –Harmony with nature, harmony with family, and harmony with our neighbors. Watershed parks can create a harmonic balance between man and nature, and they provide additional recreation and natural benefits currently untapped in the New Mexico environment.  SSCAFCA provides state of the art flood control within the arroyo system and promotes good will between the entities of Southern Sandoval County.
Flood Control and Recreational Facilities
SSCAFCA has been providing the residents of Southern Sandoval County premier flood control since 1990:
Dams
Ponds
Water Quality Features
Drainage Ways
Multi-Use Facilities
Sport Fields
Public Parks
Play Grounds
Open Space
More than 100 miles of Linear Parkway
The Arroyos and Parks
Montoyas with tributaries: Panta de Leon and Lomitas Negras
Venada Watershed Park
Calabacillas Watershed Park
La Barranca Watershed Park
Black Watershed Park
Bikeway System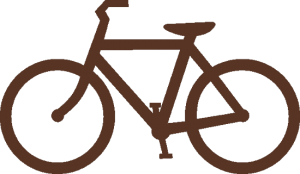 The establishment of lineal open space linked with a variety of activity venues along the arroyo system could possibly lead to New Mexico's largest public park. Joint use possibilities with adjacent neighborhoods will enhance the enjoyment and sense of community along the corridors.
Quality of Life Master Plan
The Southern Sandoval County Arroyo Flood Control Authority Board of Directors and Staff sponsor Watershed Park Quality of Life planning as value-added enhancement to the communities in the Authority's service region. Large contiguous land tracts that are owned and manged for flood protection mahy be used for public benefits during the majority of the time when SSCAFCA's extensive system of arroyos is not conveying or containing stormwater runoff
In Overview, the Quality of life Master Plan addresses the entire SSCAFCA service region with its varyikng environmental conditions,land use and jurisdictional policies.  The City of Rio Rancho, Town of Bernalillo. and the Village of Corrales, including existing development and vacant lands, are contained within the study area.  Portions of Native American lands (Zia and Santa Ana Pueblos) and unincorporated Sandoval County are also under SSCAFCA flood management responsibility.
A Master Plan approach introduces prospects for creating Watershed Park, made up of individual arroyo watersheds parks.  It suggests ways in which other entities–local jurisdictions. landowners, residents–may partner to implement opportunities for alternative arroyo land utilization.
Quality of Life Master Plan (PDF)
Maintenance Access & Trails Master Plan
SSCAFCA completed the Maintenance Access & Trails Master Plan in June 2018.
SSCAFCA has developed this Maintenance Access and Trails Master Plan (Master Plan) to provide guidance and facilitate interagency cooperation on the development and management of off-street trails within storm water facilities and arroyo channels.
This Master Plan presents a long‐term vision of a comprehensive trails network that utilizes mostly SSCAFCA drainage right‐of‐way (ROW) to provide safe and convenient access and maintenance for the widest range of users of varying interests and abilities to community, transportation, and recreational facilities.
Maintenance Access & Trails Master Plan