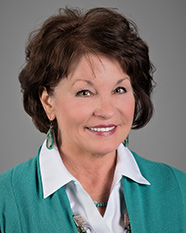 Cassandra D'Antonio has 30 years of experience as an environmental planner, project manager, and regulatory compliance and policy specialist in the public works (transportation and water resources), defense, and private land development sectors. Over the past several years, Cassandra served as the Environmental Compliance Project Manager and National Environmental Policy Act (NEPA) Specialist on several state-wide environmental services on-call contracts, including those with the NMDOT and EMNRD/BLM Abandoned Mines Program. She also played an integral role on several water supply and flood control projects throughout New Mexico and El Paso, TX, including the Clean Water Act Permitting Specialist for the Gallup Reach of the Navajo-Gallup Water Supply Project and the Environmental Regulatory Compliance and Public Involvement Specialist for the Village of Columbus Land Port of Entry Flood Control Diversion Berm Project and the U.S. Army Corps of Engineers' Northwest El Paso Flood Control Study. She also recently developed a Comprehensive Maintenance Plan for the City of Las Cruces' Flood Control Dam, a supplement to its O&M Manual, with an emphasis on ecological maintenance.
Cassandra began her professional career at the USACE Albuquerque District, where she worked as a biologist, planner, and technical lead preparing NEPA documents, environmental restoration/mitigation plans, and Endangered Species Act Section 7 biological assessments for the Southwestern Willow Flycatcher and the Rio Grande silvery minnow, in addition to CWA permitting. Over the past decade, she has also enjoyed the opportunity to sit on numerous boards and committees, including the
Sandoval County Master Gardeners (Past President & Current Garden2Table Committee Chair)
Albuquerque-Bernalillo County Water Utility Authority Technical Advisory Committee (Member/Vice Chair)
Rio Grande Agricultural Land Trust (Board of Directors)
New Mexico Water Dialogue Inc (Board of Directors)
Mariposa Neighborhood Association (Founding President/Current Keep Mariposa Wild Committee Chair)
Cassandra became a resident of New Mexico 48 years ago, when her PhD physicist father went to work for LANL. She and her husband John, an Albuquerque native, raised their four children in the foothills of Albuquerque before making their way to the North Valley to renovate an old farmhouse and tend to an acre of old cottonwood trees, orchards, and vegetable gardens. They now make their home in Mariposa, Rio Rancho and enjoy traveling, hosting parties, golfing, and autocross with the Roadrunner Region Porsche Club.