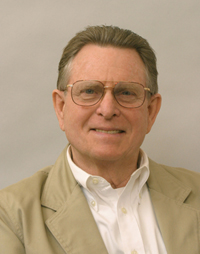 Mark Conkling is a 43-year resident of New Mexico.
His career path involves:
Teaching: Mark holds a PhD in Philosophy and Psychology, and taught at the University of Oklahoma and Highlands University in Las Vegas, NM.
Business: He was a homebuilder, real estate broker, owner and manager of Western Heritage Realty for 25 years. Mark is also the Practice Manager for Meadowlark Family Healthcare in which his wife Pat, is a Certified Nurse Practitioner.
Ministry: In 1996 Mark began a career in the ministry, and was the Pastor at Asbury United Methodist Church, and then Rio Rancho United Methodist Church until he retired in 2007.
Author: Mark is also a local New Mexico author and has published two novels, Prairie Dog Blues (2011) and Dog Shelter Blues (2012).
Throughout his tenure with SSCAFCA, Mark has been dedicated to flood control, water conservation, and quality of life as shown in SSCAFCA's multi-use floodways and arroyos. First elected to the board in 2001, Mark has served SSCAFCA for eleven years and acted as Chairman of the Board for three years.
Mark lives in Rio Rancho with his wife Pat where together they have raised three children, Bryan (paramedic), Daniel (Navy), and Kimberly (Veterinarian).