The Lower Montoyas Water Quality Project receives the Engineering Excellence Award.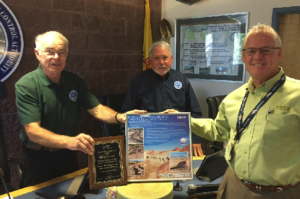 The Engineering Excellence Awards (EEA) are presented annually by ACEC New Mexico to recognize engineering achievements and to demonstrate the highest degree of merit and ingenuity. The awards pay tribute to New Mexico's most prestigious and distinguished engineering projects.
This year the design submitted by Wilson and Company for SSCAFCA's Lower Montoyas Water Quality Feature is the ACEC award recipient.