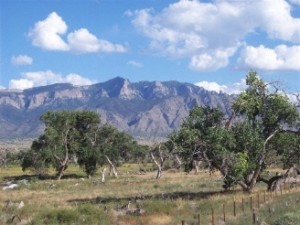 SSCAFCA , the City of Rio Rancho and the Friends of Rio Rancho Open Space joined together in 2004 in an effort to remove non-native species and trash from the bosque at the outlet to the Venada Arroyo.
Because SSCAFCA was given an easement over this area, SSCAFCA committed $20,000 baccarat to this effort of which $19,995.91 was expended.
A total of 8.5 acres of bosque were able to be cleared which means that storm water can flow unrestricted to the Rio Grande. The Venada outlet is now free of non-native vegetation. This project was completed in March of 2005.