Southern Sandoval County Arroyo Flood Control Authority (SSCAFCA) is pleased to announce the completion of the Guadalajara Storm Drain Improvements, Phase 1A Project.
The project was officially completed in July of 2009 and is the first phase of a larger effort to provide flood protection for Rio Rancho residents within Unit 17 of Rio Rancho Estates. Phase 1A included the installation of approximately 2500 linear feet of reinforced concrete pipe (RCP) with pipe sizes ranging from 24 inches in diameter to 66 inches in diameter.
This phase also included installation of storm drain inlets and the construction of an outfall structure. Damaged culverts along Kim Road were replaced and a new asphalt swale was installed.
This project was a coordinated effort between SSCAFCA, Sandoval County and the City of Rio Rancho.
Engineers: Wilson & Company, Inc. and WHPacific
Project Duration: February 2009 – July 2009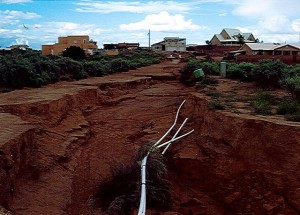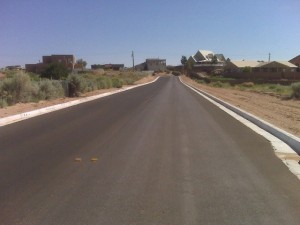 ---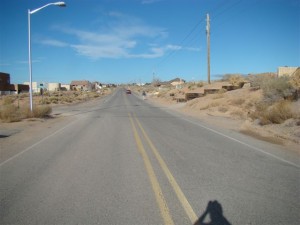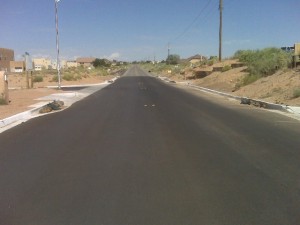 ---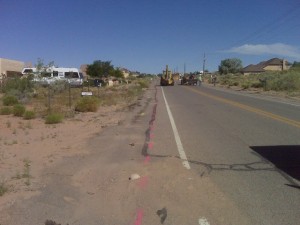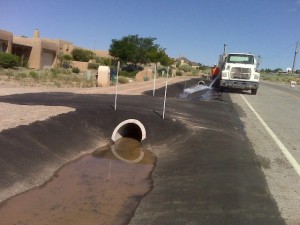 ---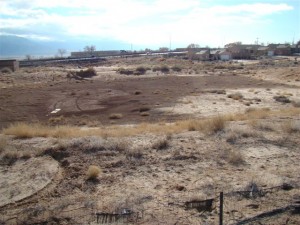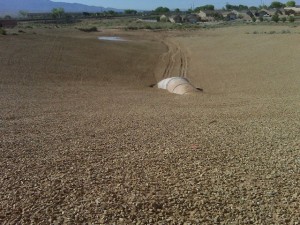 ---