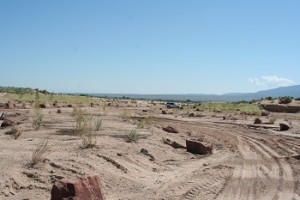 The Lower Montoyas Water Quality Feature Project was funded by the Clean Water State Revolving Fund which is Environmental Protection Agency (EPA) based federal funds. The project site is located between NM 528 and the inlet to the Harvey Jones Channel in Corrales, New Mexico. The project is designed by Wilson & Company, Inc., Engineers & Architects. The objective of this water quality feature is to remove up to 65,000 cubic yards of sediment and suspended solids from storm water runoff upstream of the inlet to the concrete lined Harvey Jones Channel.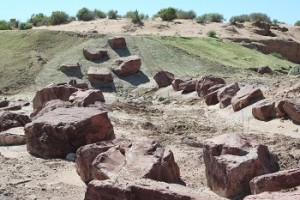 This sediment removal feature will protect downstream facilities from damage due to sediment deposition and improve water quality of the discharge to the Rio Grande. The design for the construction of the feature incorporates "green components" using Arid Low Impact Development (LID) techniques providing sediment and gross debris removal upstream of the channel inlet. Hardened components of the water quality feature incorporate naturalistic features as functional parts of individual components.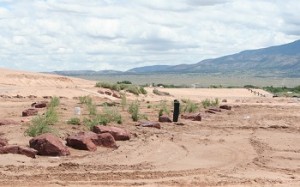 This ARID LID project features stormwater infiltration, plantings that will provide for screening of floatable debris/trash, sediment control in a naturalistic arroyo setting along with beautification by landscaping.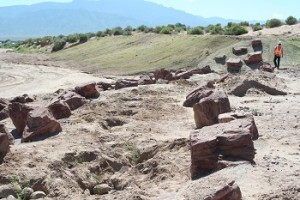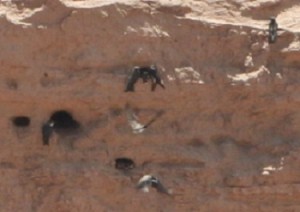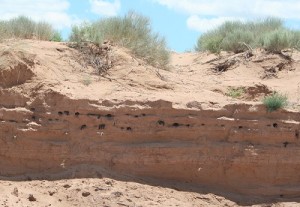 The area is home to a robust colony of bank swallows. To protect the habitat of this species flow deflectors were placed in the arroyo channel.
As of 8/14/15, the project is 85% complete with an anticipated completion of September 2015.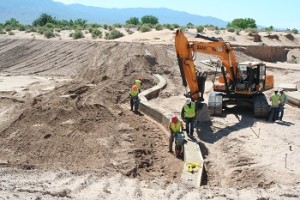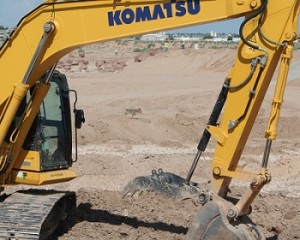 The project began in March 2015 but with early monsoon rains and stormwater flows, delays occurred.